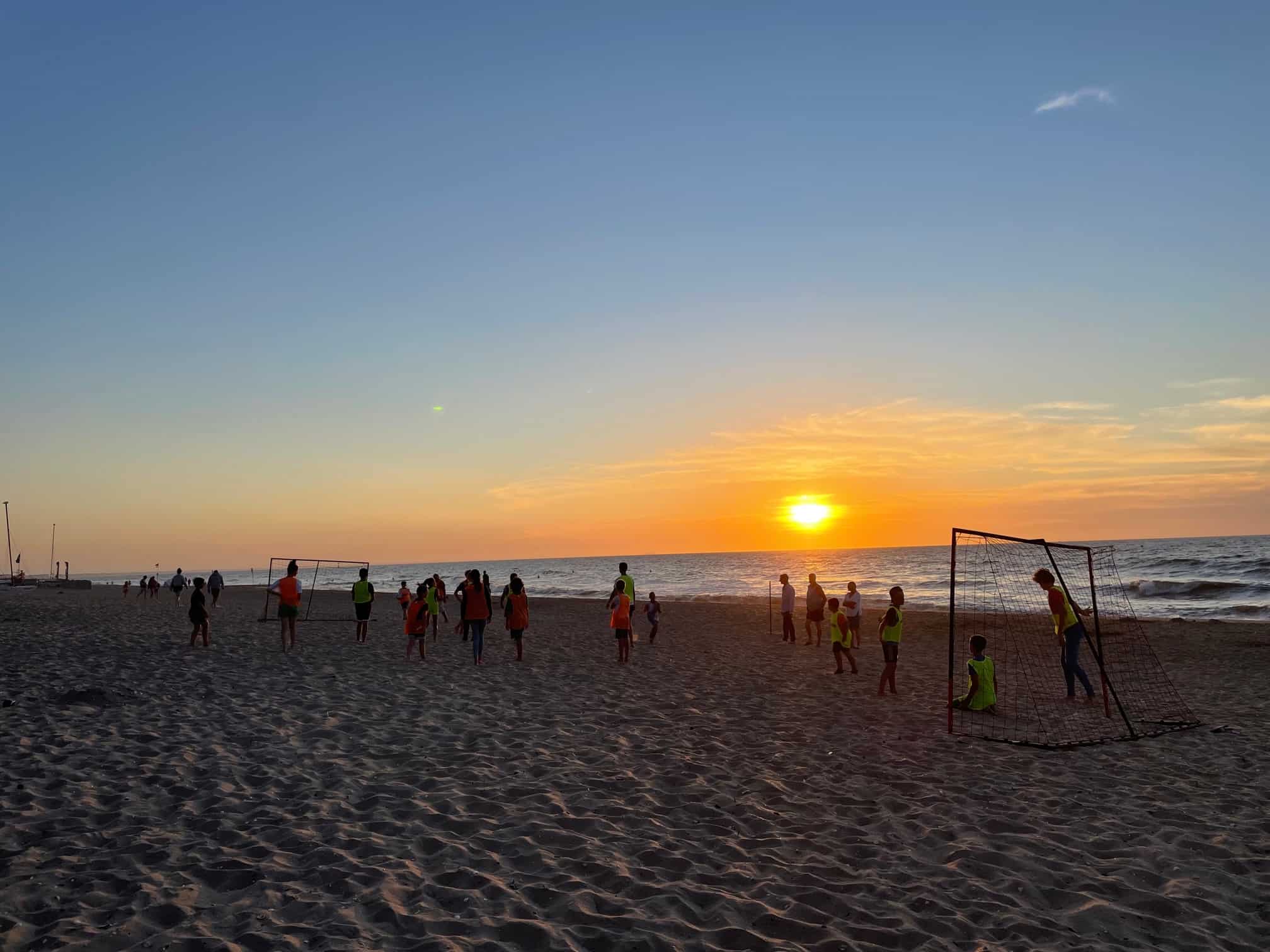 Camping animations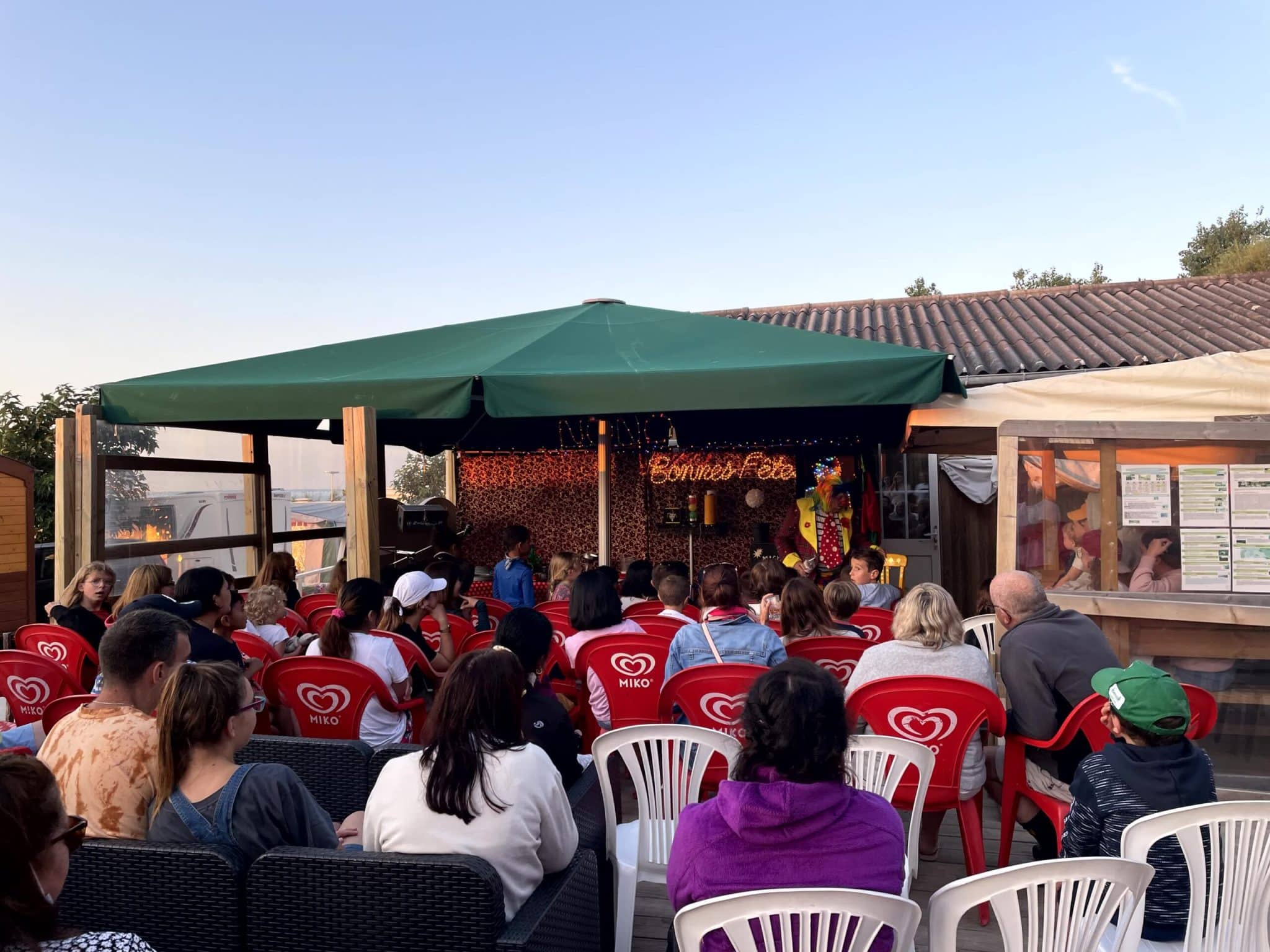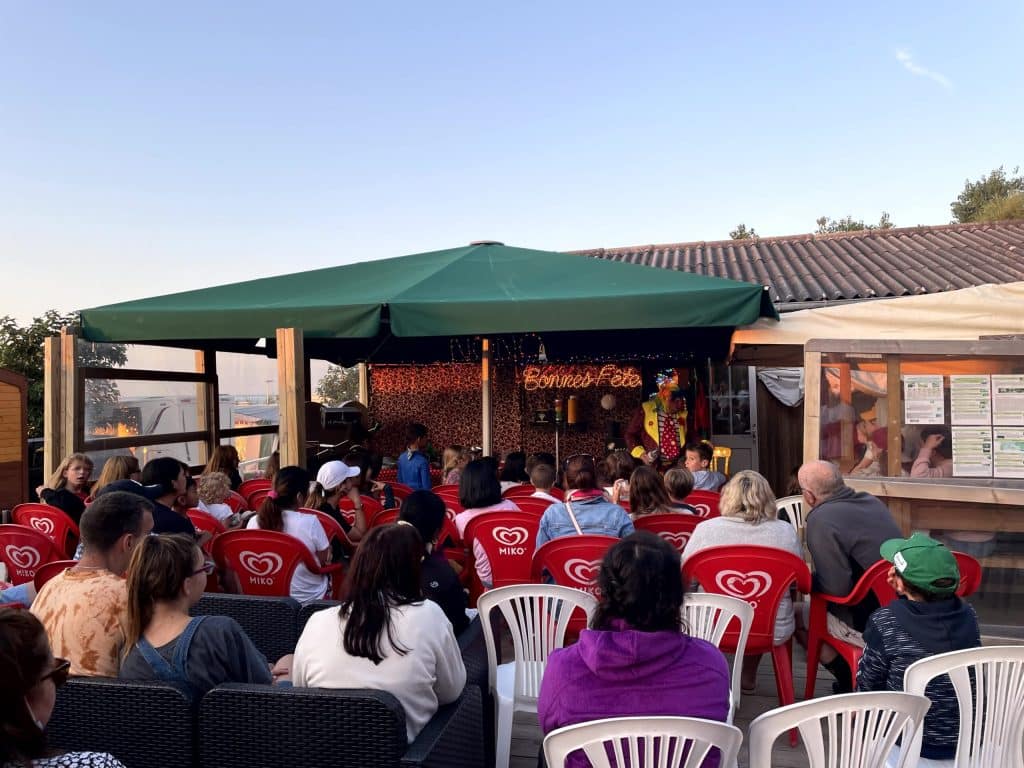 Welcome drink at the beginning of the week (in high season)
Every new season, Camping de la Plage concocts a program of activities for all generations! Morning, afternoon or evening, depending on age and season, you'll find the schedule posted at reception. Type of entertainment: Football match, Archery, Koh-Lanta, Dance party, Camping dance, Karaoke, Magician show…
Every week (in high season): the staff invites you to a welcome drink open to all. An opportunity to introduce you to the region, the town, the various events, the staff and the campsite's entertainment programme… we can't wait for the vacations!
In the off-season, during the Easter and All Saints' vacations, we also organize events such as egg hunts and Halloween parades.
For September holidaymakers, we organize lottos, pétanque competitions and meals.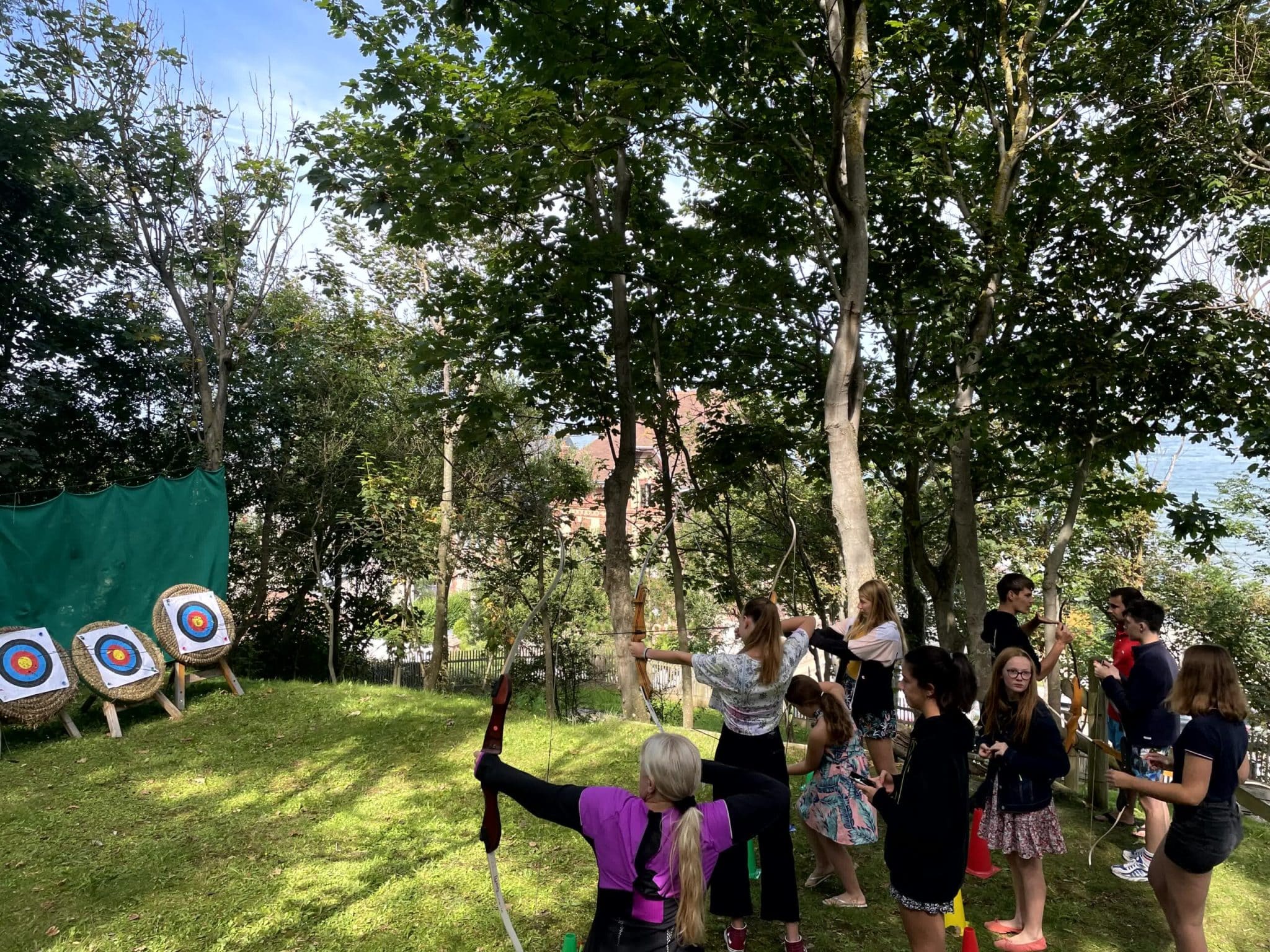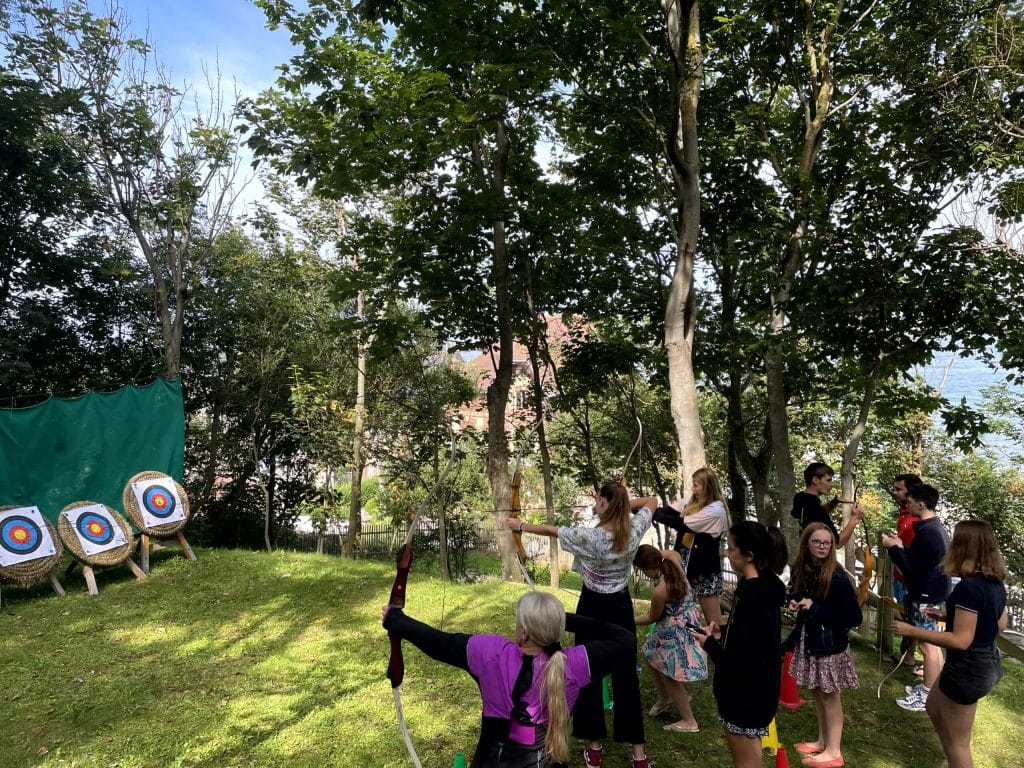 Campsite highlights
From June to September, the Camping de la Plage comes alive for its holidaymakers: themed evenings, pétanque afternoons, Karaoke, Loto, shows, dance evenings… the calendar is posted at reception: ask for the program!
In July and August, the Camping de la Place loves to bring its guests together for convivial, festive evenings. There's something for everyone!
In June and September, the Plage campsite offers bingo, pétanque and lunch afternoons.
Large barbecue
Karaoke
Clown or magician shows
Koh-Lanta
Dance evenings
Animations for young people
Soccer
Dodgeball
Theme evenings
A camping vacation is also a time for youngsters to make new friends. There's no shortage of opportunities in Houlgate, in pretty Normandy .
For youngsters aged 5 to 15, Camping de la Plage offers a range of activities every summer. The program is posted at reception and announced every day.
In the evenings from 8:30pm, we offer a wide range of activities for the whole family: soccer, dodgeball, Koh-Lanta, theme evenings and much more. Monday to Friday, 10.30am to 12pm in July and August. The schedule and activities are subject to change depending on current events and the weather.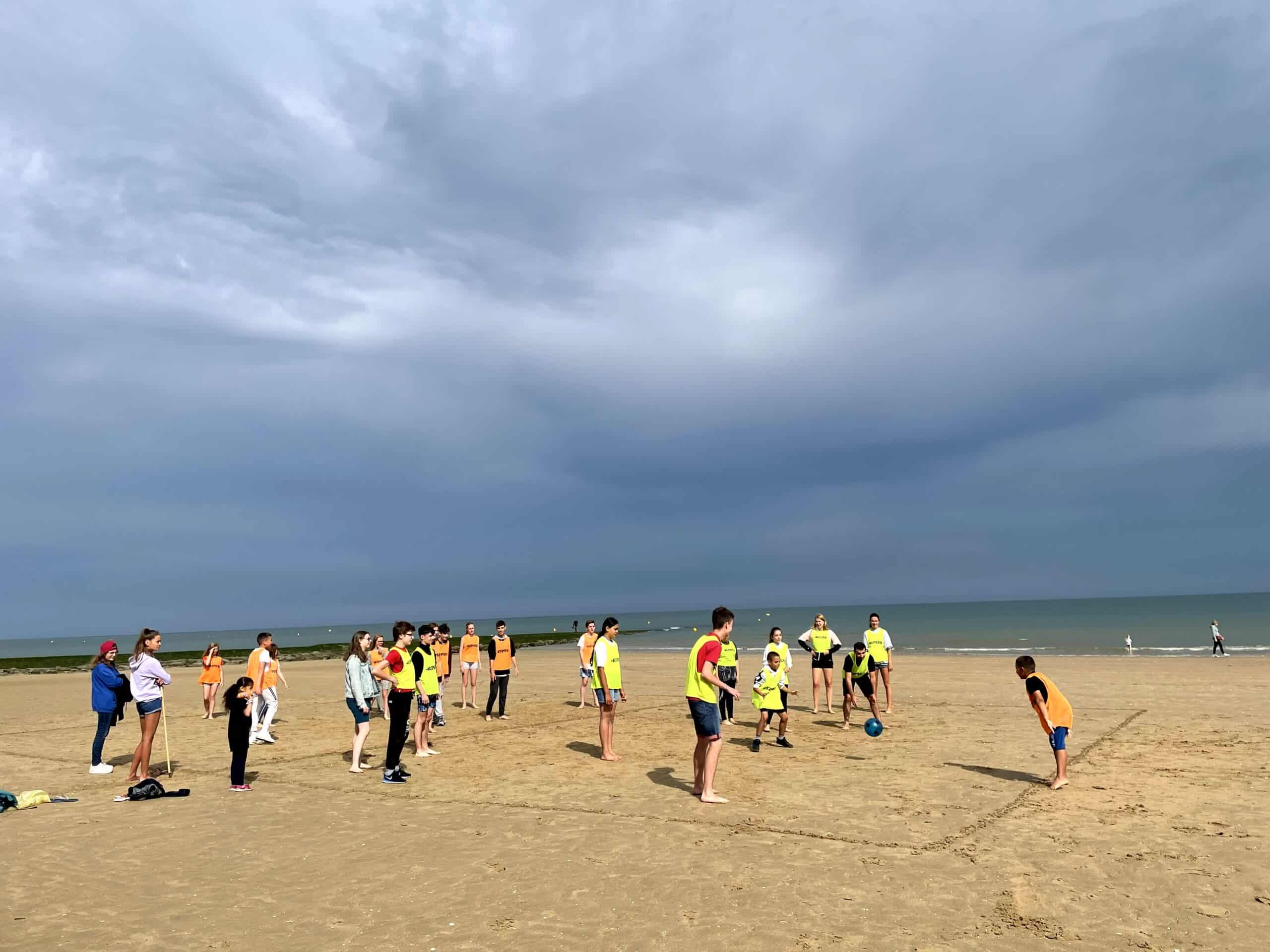 Nearby services
Just a stone's throw from the campsite, in the town of Houlgate, you will find :
Restaurants
Bars
Grocery stores
Equipment rental
Services at Camping de la plage
The Houlgate campsite offers a wide range of services and rentals, combining the comfort of home with the change of scenery of a seaside vacation!
Bread depot
Laundry service
Sheet rental
Cleaning service
Barbecue rental
Local products